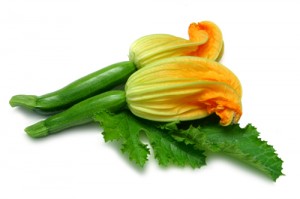 Leslie Helleck is the general manager at North Haven Gardens.  She gave a very informative talk recently on the topic of "Heirloom Vegetables for Texas".  Here are some of the highlights from her presentation:
Wordology:
Cultiver – man-made hybrid
F1 – first generation cross
Seeds from hybrids usually do not come true
Variety – accidental or naturally occurring cross
Heirlooms – open-pollinated, stable species or variety, seed comes true when saved.  Must be cultivated for at least 50 years (some say 100 years) to be called a heirloom.
Heirlooms are important because they promote diversity (vs monoculture), protect food supply, have different and unique flavors, and preserve heritage and culture.  (Note:  some new hybrid tomatoes don't have enough acid content to safely can w/ water bath equipment)
In our area, September through May is the most productive gardening time, which is when cool season crops are growing.  Here are her recommendations for varieties:
Asparagus – Martha Washington (asparagus does not tolerate competition or poor drainage)
Broccoli – Calabrese (plant in September-November, and again in February, spray w/ BT 7 days after planting)
Swiss Chard – Bright Lights & Fordhook Giant (will grow all Winter and through the next year)
Cabbage – Early Jersey Wakefield (protect from freezing after head develops)
Carrots – Scarlet Nantes & Red Cored Chantenay (direct seed in early fall and early spring)
Leeks – American Flag (plant indoors 60 days before last frost)
Pea – Little Marvel (direct seed September 1 and February 1)
Lettuce – Buttercrunch & Black Seeded Simpson
Collards – Georgia Southern
Arugula – Roquette
Mustard Greens – Southern Giant Curled
Warm season crops are what most people think of when they think about 'gardening'; here is her list of favorites:
Beans – Blue Lake Bush & Kentucky Wonder (bush types will produce all at one time, makes canning easier)
Cucumber – Straight Eight (3 foot tall)
Eggplant – Black Beauty (transplant after soil temperature is warm)
Okra – Clemson Spineless (harvest when pods are 3″, don't let them get big)
Pepper – Cayenne & Anaheim & California Wonder (bell peppers don't tolerate drought very well, but hot peppers do)
Squash – Golden Summer Crookneck (bush type plant.  harvest summer squash young/immature, winter squash hard skin is desirable.  harvest every day)
Tomato – Yellow Pear, Roma, Green Zebra, Beefsteak (don't try to keep tomatoes through summer but indeterminant cherry tomatoes are OK; plant second crop around July 4th for October harvest)
If you get a chance to hear Leslie speak or take one of her classes, don't pass up the opportunity, she is very informative!