This article was mentioned in Howard Garrett's recent newsletter.
"Fear factor seems relevant in decomposing bug's effect on soil"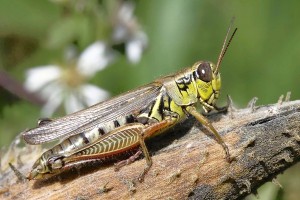 It explains how the conditions a grasshopper dies under affect how beneficial the grasshoppers's corpse is to the soil.  The grasshopper eats differently and processes its food differently if it is living under fear of death, and those differences change the way the grasshopper breaks down in the soil after its death.  Soil biology is complicated.