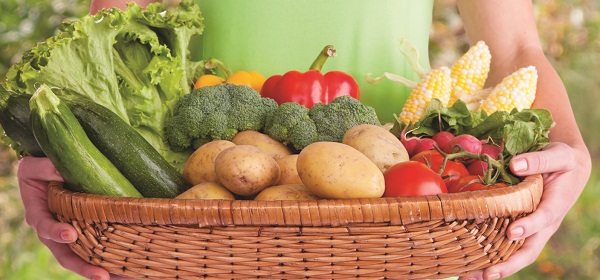 Planting a vegetable garden in your yard is a sustainable and affordable way to provide food for your family. If you're thinking about creating a vegetable garden this spring, follow these tips on how to get started, what to grow and how to make it thrive. It's best to start planning in the fall so you have ground that's easy to work with in the spring, but if your spring garden is more of a whim, that's OK! There are ways to start a vegetable garden from scratch in the spring.
Fall preparation for planting a vegetable garden
When you're thinking about starting a vegetable garden, fall planning can help make creating your spring garden easier. After you're finished mowing the lawn in the fall, lay down news print and cardboard on the plot where your spring garden will be. This is an effective, safe and environmentally friendly way to kill the grass so it doesn't creep back up in your vegetable garden.
Winter planning for your spring vegetable garden
Cold weather have you down? Start planning your spring garden to beat the winter blues! If you're planting from seeds, place your orders now. You can even start them inside six-to-eight weeks before your area's frost-free date (when you're least likely to have frost that will damage your vegetable garden). If you're going to use seedlings, which may be easier if it's your first garden, you can plan now and buy later. You should also use this time to check out deals on garden tillers and other tools you'll need to plant your garden in the spring.
Spring garden prep
In the spring, spend time pulling rocks and weeds from where you'll plant your garden. It's important to fully pull out the weeds as just turning them over with your garden tiller will allow them to regrow alongside your new plants. Water the soil to soften the ground and loosen it with a shovel to get it started. If you didn't get to kill the grass in the fall, it will be harder to till, and the grass may regrow in your garden. You may want to dig up the sod and move it to another area of the garden, replacing it with potting soil and compost, rather than turning it under.
Start tilling at a shallow setting to loosen the soil, then add compost and adjust the depth setting on your garden tiller to go deeper. Don't try to apply pressure to your garden tiller to make it dig deeper. After you have your soil tilled, use the edging tool to create your rows, make your signs and plant your seeds. Follow the instructions on the packages for planting depth and proper watering to help them grow.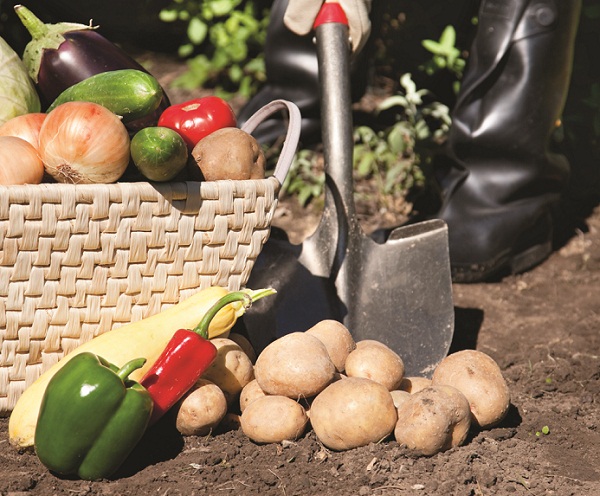 What to plant in your spring vegetable garden
When you're first planting your garden it's important to choose plants that are hardy enough to handle colder weather. Summer crops like tomatoes, peppers and cucumbers come later, but for now, focus on these tough veggies to get your garden started:
•    Kale
•    Lettuce
•    Collard greens
•    Snow peas
•    Cabbage
•    Broccoli
•    Arugula
•    Beets
•    Carrots
•    Onions
•    Potatoes
•    Spinach
•    Radishes
•    Turnips
•    Herbs
These plants will survive well despite the shorter days and cooler temperatures.
Maintaining your vegetable garden
Install a fence around your garden to keep out any little critters that may want to come in for a snack. Since this will keep you from getting as close with your lawn mower, use a string trimmer to cut back the grass from the garden's edge and keep it from getting inside. Be sure to keep old newspaper, sheets or frost blankets handy to keep plants warm at night. Although these plants do better in the cold, a drop in temperatures can do some damage. At the end of the fall growing season, till your vegetable garden, turning any unused plants into compost and to keep it fertilized throughout the winter. Check your garden tiller blades and string trimmer string to see if they need to be replaced at the end of each season as well.