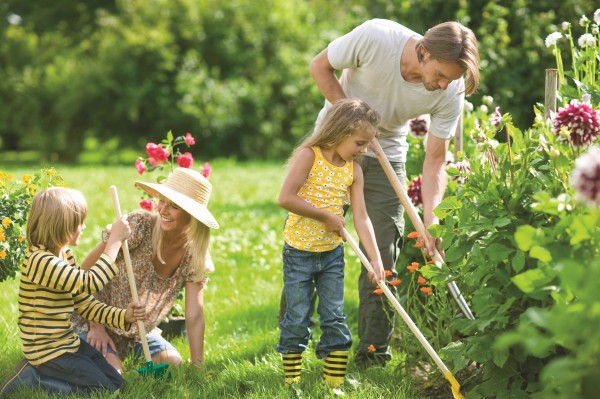 Community gardens are a great way to get outside and work the earth with your neighbors. They also present the opportunity to give back by donating the fruits (and vegetables) of your labor to the local food pantry. If you're thinking about starting a neighborhood garden, follow these tips on what site to choose, how to get approval, and how to prepare the land when planting a vegetable garden.
Choosing a site for your community garden
When you're looking for a location for your neighborhood garden, it's best to choose a site with six hours of direct sunlight or more near water and accessible to everyone who will be helping out. Ideally you want Loam soil, though you can add compost to adjust the consistency if needed. You'll also want to find out the history of the land and have the soil quality tested to be sure it's safe for planting. Your local extension office can help with this.
Once have a site for your community garden, find out who owns the land and ask if they would be willing to lease it to your group. If you're able to find city-owned property or property on the grounds of a school or local church, you may be able to work it for free. Some local businesses may also let you set up a neighborhood garden free of charge, just be sure to get a lease in writing either way.
Making the site ready for a neighborhood garden
After you have approval to use the site, remove any rubble or debris on the lot, use a string trimmer to cut back overgrown grass and weeds and take the necessary steps to improve the soil. Depending on how much work you need to do to prepare the plot for your neighborhood garden, you may not be able to start planting until the following spring. This is especially true if you need to plant a ground cover to choke out weeds. Buckwheat, alfalfa or cereal rye will all work well, but be sure to wait about three weeks after turning under the rye with your tiller before planting your vegetable garden to avoid damaging your new plants.
Choose how many plots you will need for the vegetables you want to grow, how you will lay out your plots (rows running north-south get best sunlight), and if you will have raised or flat beds. You may also want to install a fence to keep out wildlife and build a garden shed and compost bin in your community garden. Then, use a garden tiller to loosen the soil, adding compost and re-tilling, going two inches deeper each time until you have at least eight inches tilled. If you and your neighbors will be using personal tools for the project, make sure you have a system for lending equipment and that everyone pitches in to replace tiller parts like tines and spark plugs
Planting a vegetable garden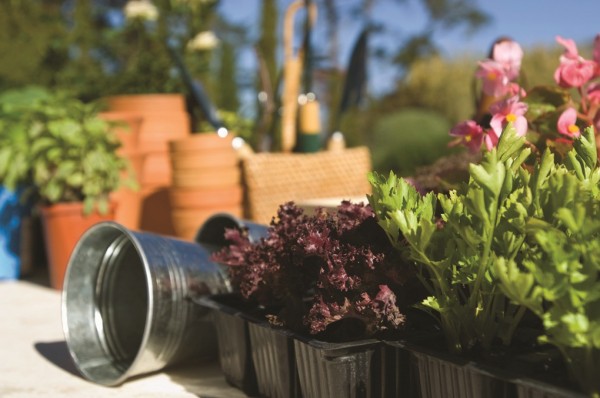 The size of your neighborhood garden will depend on how much produce you need. It may be helpful to have several plots to organize vegetables and allow multiple people to work at the same time. You should also consider slope erosion and plant accordingly by either berming the ground or using boxed planters.
Now, it's time to decide what to plant. It's a good idea to plant a mix of different vegetables to account for personal preferences and maintain soil quality (different plants use up different nutrients). If you and the other families working in your community garden will be donating to the local pantry as well as taking vegetables home, consider the needs of the pantry.
Talk to your local extension office to find out what to plant and when. They can also provide you with the recommended spacing and depth each vegetable needs so you can plant them appropriately. For example, if you need 5-10 pounds of lettuce you'll need to plant a 10-20 foot row, while 20 pounds of tomatoes only need an eight foot row. When planting your vegetable garden, you can place crops with similar row lengths together or mix and match for even beds.
Creating a schedule to maintain your community garden
Decide how you will run your neighborhood garden. Can anyone join? Is there a membership fee? Will you purchase communal equipment like trimmers, tillers, hoes, shovels and replacement tiller and trimmer parts? Set up a schedule to work the garden. Make sure there is someone in charge to enforce the schedule and make adjustments as needed, as well as someone to fairly divide the harvest between families and the pantry. Most importantly, have fun! Enjoy getting outside and getting to know your neighbors. If you want more resources on planting a community vegetable garden, check out the USDA website and CommunityGarden.org.