Creating a closed-loop system of growing fish and growing plants without soil is aquaponics.  It utilizes the plants as a filter for fish waste, or maybe is uses fish waste as plant food, but however you say it, these systems are pretty exciting and fun to experiment with.  Adam Cohen is mentoring folks interesting in learning how to build there own systems.  Once a month, the group meets up to build a complete system in a day.  It is a hands-on classroom.  Here are a few pictures from the meetup this past weekend.  If you are interested in learning more, check out the DFW Aquaponics Meetup.com group.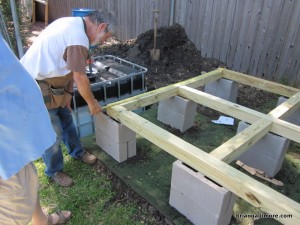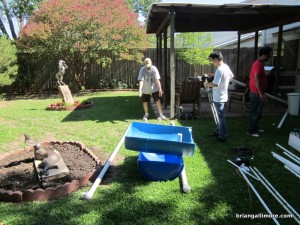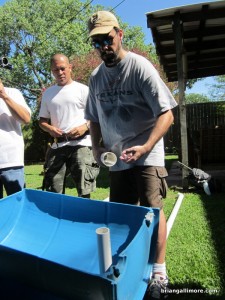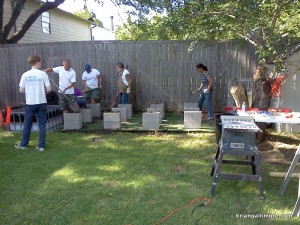 I made a small starter system myself, and I'm fascinated with it.  You can read more about my aquaponics system my clicking the hyperlink.  Eventually, I change out my goldfish for a more edible fish like catfish or talipia.
—
Brian is a backyard vegetable gardener, aquaponics experimenter and permaculture designer.