Here is a pictorial set of instructions for building a hoop-house as taught by the Citizen Gardener class for less than $20.
Materials
QTY 1: 2×4-8′
QTY 1: 1×2-8′
QTY 3: 1/2″ PVC-10′ (Schedule 40)
QTY 3 to 6: o-ring hose washers
plastic or shade cloth of your choice (size can be from 2′ x 4′ up to 12′ x 12′)
7/8″ wood spade bit
1/8″ drill bit
QTY 8: 3″ lag screws or deck screws
QTY 6: 2″ deck screws
Cut and Drill the Lumber
Cut the 2×4 in half so you have 2 48″ pieces.
Cut the 1×2 in half so you have a 48″ piece.
Drill holes through the 1×2 at 1″, 24″, and 47″
Drill holes half-way through the 2×4 as shows at 1″, 24″, and 47″
Drill staggered pilot holes in the 2×4 for attachment to the side of the raised bed
Chamfer the top corners of the 1×2 and sand smooth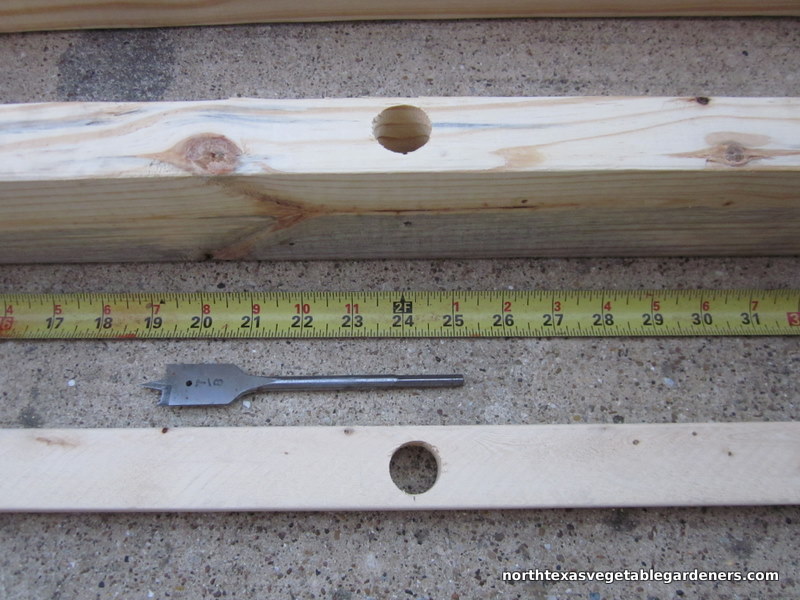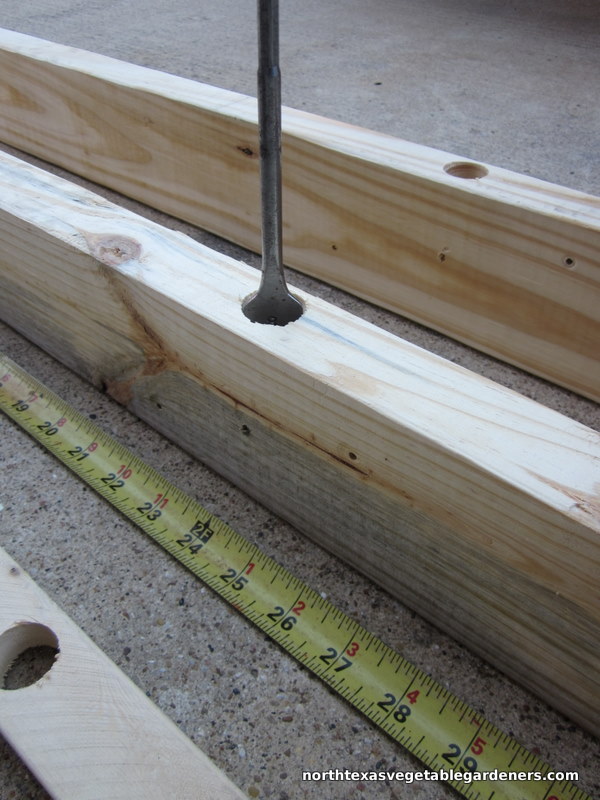 Assemble
Attach the 2×4 sides to the raised bed with bolts or heavy deck screws
Insert the PVC into the 1×2, using o-rings to secure the pipe from slipping around
Insert the ends of the PVC into the 2×4 that is attached to the raised bed
Drill holes and use screws to lock PVC ends in holes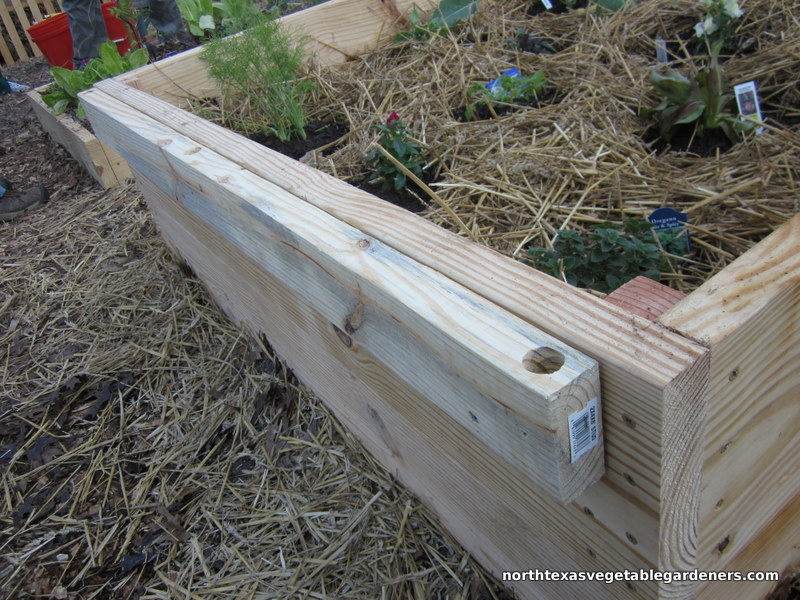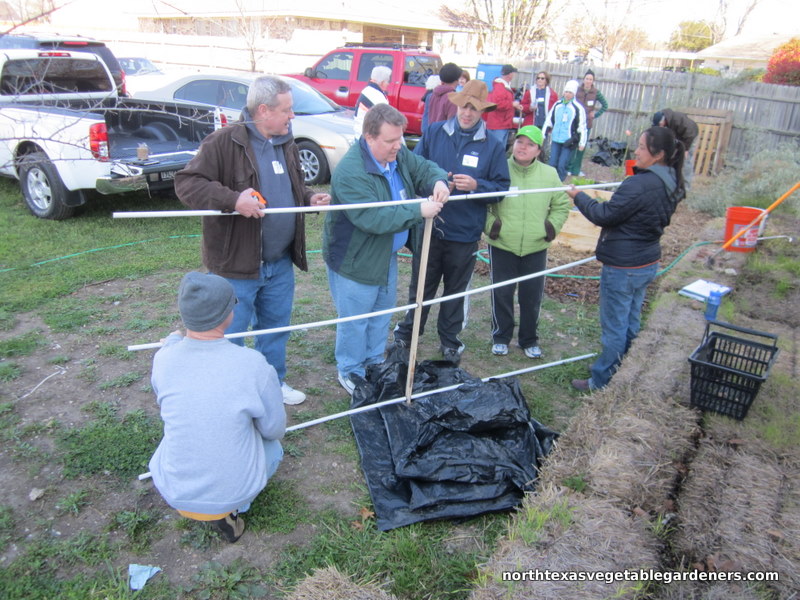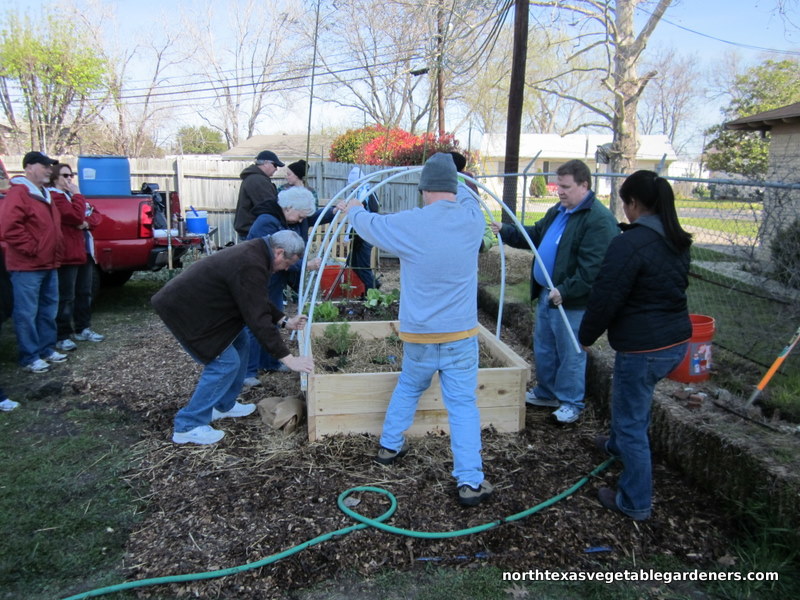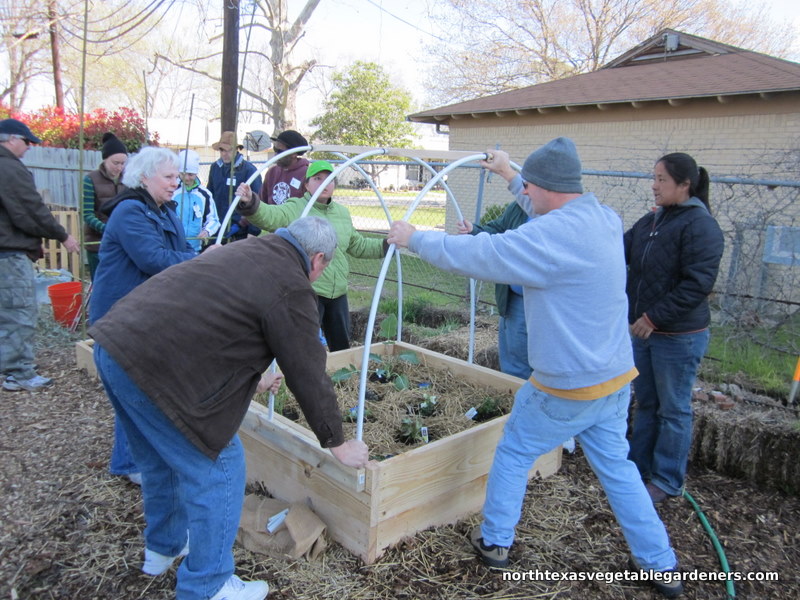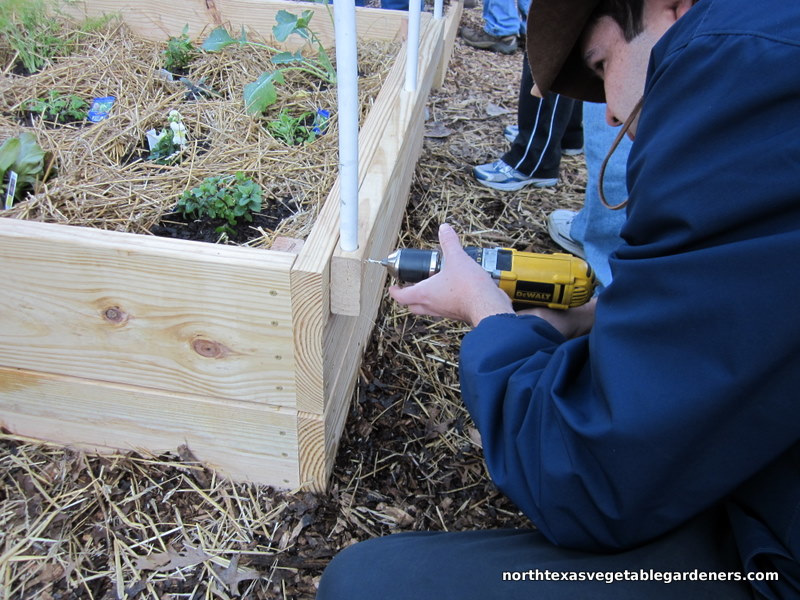 Make clips to hold fabric on PVC pipe (note, these parts can also be purchased from greenhouse supply places if you don't want to make them at home)
Cut multiple 3″ pieces of 3/4″ schedule 40 PVC pipe
Cut a slit in the pieces to remove 25 to 40% of the circle (note- come up with a safe way to do this – don't try to hold a piece this small while cutting.  I mounted the piece in a vice and and cut with an angle grinder)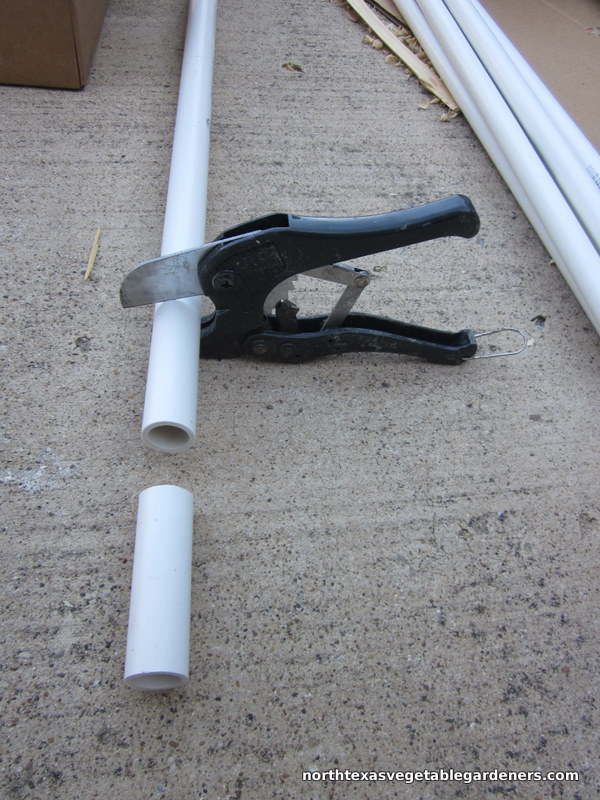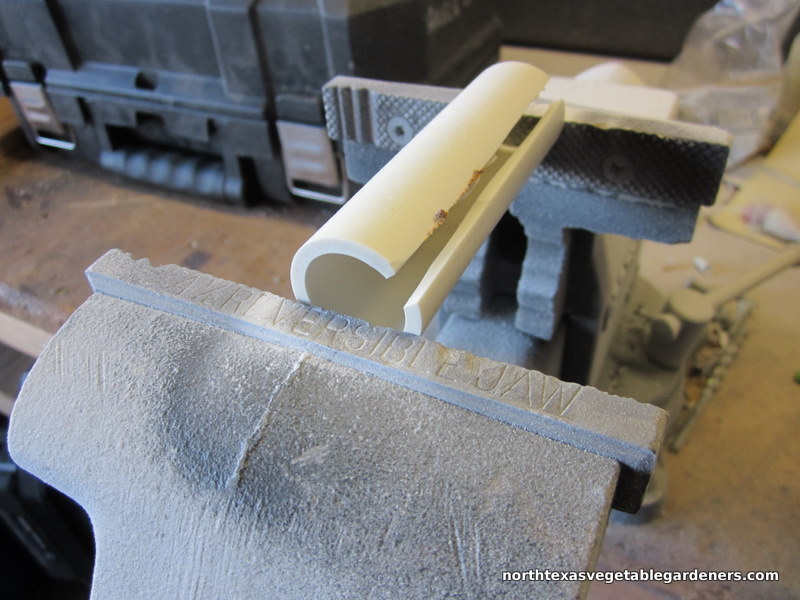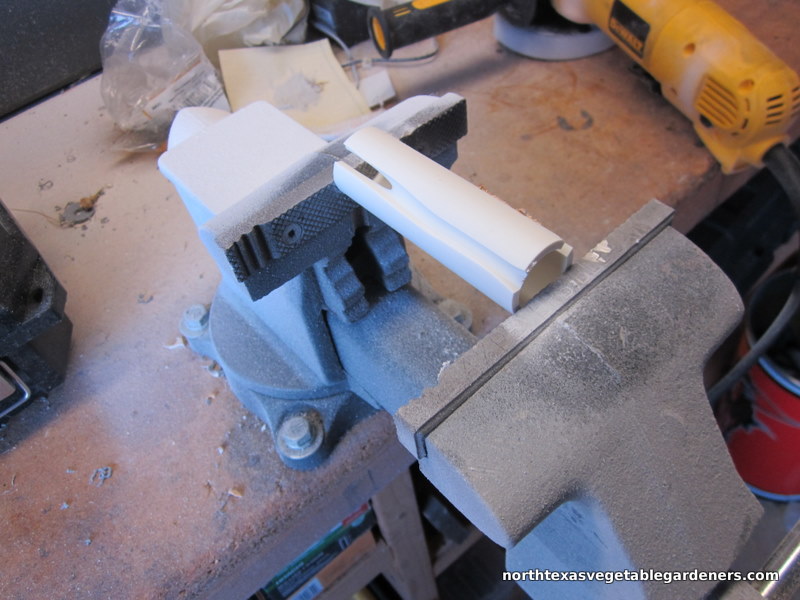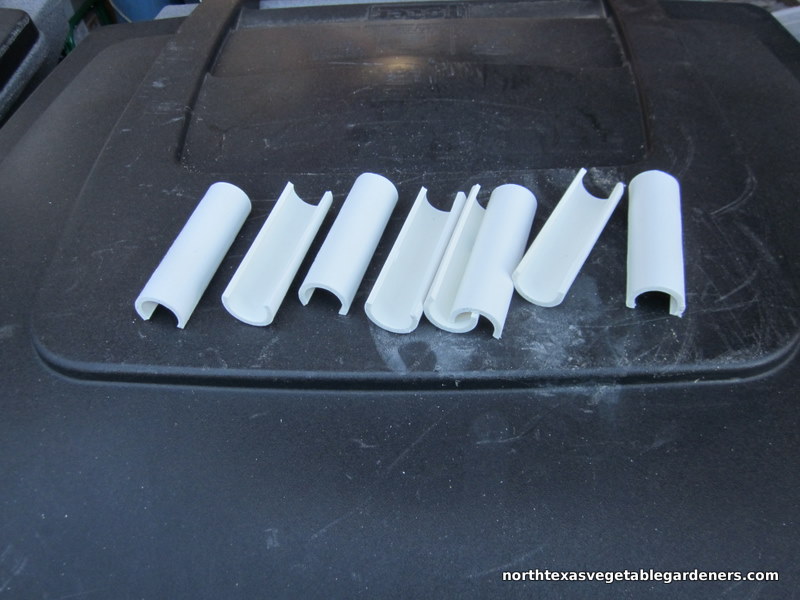 The more material you leave on the clips, the tighter they will grip the fabric when installed.